Job summary
At Revolution Viewing, we empower people to make life changing decisions – this is our mission.
We do this by producing solutions to help prospective students select their perfect university and home buyers to select their perfect home. Our clients are universities and top home builders from across the UK and in our specialist fields we are the leading supplier in both sectors.
This is a fantastic opportunity for an experienced Marketing Manager to join a growing company which is world-leading in the areas in which we operate. Whilst established in these sectors and our current marketing activities work well for us, our growth over recent years, particularly in higher education, means that we need to invest in our marketing to ensure that we stay at the top of our game and so that we can drive forward our most profitable products.
Our current Head of Marketing and Partnerships is leaving the business in March 2023, the successful candidate for this role will be taking on the majority of her remits. We are looking for a person who can deliver an integrated marketing strategy to support the delivery of commercial activity across the organisation. For the right candidate operating at the required level, we see progression to a Head of Marketing role achievable within 12 months.
We need a driven individual who can be passionate about our products and clients, someone who can help us to capitalise on what we've delivered so far. Whilst we have a marketing strategy and plan we wish to maintain, we will also be open to new ideas that will further enhance the level of sophistication in our marketing and communications. We're looking for a marketing expert who can: advise us on digital marketing strategy; identify when something looks great and is fit for purpose and who has the skills to make it great if it isn't. You'll write engaging copy to sell our products and reflect our brand; help to bring new products to market; and ensure a return on investment for our marketing spend.
You will report to Tom (our CEO), working closely with him and our higher education Account Director, Vic. Jo (our part-time Marketing & Communications Manager) has recently started her maternity leave, but when Jo returns (c. Jan 2024) you will work closely with her as part of the Client Services team.
Whilst you will support the Home Builder side of our operation, 90% of your time will be spent working for the higher education arm of our business, with a specific focus on the marketing and promotion of our sector leading virtual experience software, Vepple.
Working at RV
Why work at RV?
Revolution Viewing is a leading visual content and technology business that produces world-class solutions.  We are a team of 20 people operating as niche specialists at the top of our game; this is why over 110 UK universities and some of the UK's largest home builders keep coming back for more! 
Working from office / home
The Board is keen to provide employees with the flexibility to choose working patterns and working locations (office, home, hybrid) that will support their work-life balance, maintain our great working culture and encourage team collaboration. All of our employees currently have the freedom to choose where they work from, be that from home or the office. A number of our team regularly make use of our office situated on Kirkstall Rd on the outskirts of Leeds City Centre. This office space provides work stations, collaborative / break-out space, a formal meeting room and plenty of free car parking spaces.
Who we are (team and office)
Meet some of the RV team: Team Gallery
Work-life balance manifesto
The feedback we receive from our team suggests that this is an unusual policy for such a business, hence the mention here in the job spec.  This is from Tom, our CEO: "You will get paid for the hours you work or you will be given the time back."  Quite simply, you will never be asked to work more hours than contracted, without receiving that time back in lieu or being paid overtime.
Ten reasons to apply for a role with Revolution Viewing
We have a Work-life Balance Manifesto that is policy!

Our team tell us RV is a great place to work

We produce sector-leading products

Our clients love what we do (Homebuilder side of the business has NPS of 83!)

Every six weeks we have a whole team catch-up / social

Complete work-life flexibility: home, hybrid, office – it's your choice!

Individual objectives set in annual appraisals and progress reviewed in monthly 1:1 meeting with your line manager

Potential for a team-wide bonus from our RV Bonus Scheme

We share our strategy, including mission, direction and financial progress

We offer a thorough induction and comprehensive training for your career
Our core values
These values are a key consideration when hiring a new team member; we need to feel each team member shares these values:
Respect for people

Vibe (contribution to a great)

Sustainable progression (we don't make rash decisions that jeopardise the company)

Honesty & integrity

Innovative & dynamic

Passion & pride (in all we do)
Your role
A Day in the Life
After checking your emails you have a call with the organiser of a conference and awards event that we're sponsoring. RV are flagship sponsors and you have already negotiated and secured the deal, you're now about to gather information about the speaker-slot, the opportunity to have a 30 second RV video on TV's during the champagne reception and you're making sure that RV will present the 2 awards most relevant to our Vepple product.
After this call you speak to various team members, you check the CEO is happy with the awards we will be presenting, you liaise with the designer to check on progress since the creative meeting that you led the week before (to determine the look and feel of the new conference display stand) and you speak to our Project Manager to ensure the video edit will be delivered to your deadline. You've already delegated print responsibility (for promotional Vepple booklets and for the stand graphics) to our Project Coordinator, you check in with her to ensure she's happy with delivery date our designer has committed to.
Next you have a video call with the CEO, CTO and our Account Director. This is a kick-off meeting for the next "Primary Research Study". You will lead on the co-ordination of this project which will culminate in the creation of a presentation that the CEO and Account Director will deliver at 4 conferences this year. It's a collaborative and creative session, you will have made numerous contributions and will leave with the action to write up the agreed points from the meeting and establish a timeline/Gantt chart (along with delegated responsibilities) for the delivery of the project. You will work closely with our Account Director when planning focus groups and 1-2-1 interviews with year 12 and 13 students. You will liaise with our CTO to gather data that (along with the findings of the qualitative research) will be used within the presentation that you will produce for use at the conferences.
Towards the end of the day you decide to write the content for the next month of Linked-in posts. You already have "content buckets" with Vepple related data (8 minute average user session times, 200 leads captured in 1 month etc) and you use Canva to produce some basic but striking graphics (templates created by our designer). You add a post to Linked-in and review the performance of all social channels, ready to feedback in your weekly catchup with the CEO on Monday.
You review your marketing plan for the rest of the year, making a few updates and you ensure these are reflected in changes to the Google sheet with the annual marketing budget. You end your day by jotting down a few ideas for the next monthly e-newsletter and updating the RV website – as our new Senior Marketing Manager you need to add your photo to the About Us page 😉
Job remits
To achieve the upper-level of the salary range you must provide evidence that you have at least 5 years' experience in a marketing role, ideally in the HE sector or within a SaSS business and in fulfilling each of the job remits below. If you don't have the relevant experience and require further training/time to reach the required skill level, then this will be reflected in the salary offered.
Develop the Marketing strategy and deliver the marketing and communications plans.

Provide monthly reports to the CEO Board, demonstrating the return on investment of our marketing activities.

Future forecasting and management of the marketing budget.

Responsibility for company brand management along with the branding of specific products (such as Vepple).

Write 'super sharp' copy and produce engaging communications to support the sale of our products and to communicate our brand to existing and potential employees. 

Writing copy for: e-newsletters, social media posts, blogs, website, product pages, conference presentations, case studies, magazine advertorial, flyers and  banner stands.

Producing, or liaising with graphic designers to manage the production of on brand, well designed marketing collateral and artwork to support our social marketing activities. 

Liaise and negotiate with suppliers of promotional material and print

Liaise and negotiate with event and sponsorship partners.

Organise our attendance, equipment and merchandise for external conferences and events at which we are exhibiting/sponsoring.

Attend (when required) the HE Marketing events & conferences we've agreed as part of our events programme in a marketing capacity

Enhance our marketing presence through social media and other online channels and listings.

Support the delivery of our primary market research programme with prospective students.

Line management of our Marketing and Communications Manager upon their return from maternity leave (Jan 2024)
Key skills, experience and general outlook
To be considered for this role you will need to meet all of the 'Essential' items listed in both the 'Key Skills' and 'Experience' sections.

To achieve the upper-level of the salary range you must provide evidence that you exceed a number of the 'Essential' items and meet or exceed a number of the 'Desirable' items listed in both the 'Key Skills' and 'Experience' sections.
Key Skills (essential)
Proven track record of developing, implementing and measuring marketing and communications strategies that deliver results in a commercial environment.

Excellent attention to detail and a keen eye for design / knowing when something looks great and the ability to make it great if it isn't.

Excellent communication – you take pride in the fact that you write and speak with accuracy.

Graphic design experience / skills – experience of using one or more of the following: Indesign, Photoshop, Canva, Illustrator OR highly skilled at articulating your requirements when working with a designer.

Proven experience of managing both print and digital marketing projects that include: developing creative briefs, working with designers, understanding print production techniques, and using digital communications channels.

Excellent written English and the ability to write persuasive copy to support the sale of products and to communicate our brand.

Strong digital and email marketing skills including experience using a variety of social media platforms.

Eagerness to learn, improve and contribute to the success of our business.

You will have experience of using Microsoft office and the Google suite of products (doc, sheets etc.)

Well developed negotiation and persuasion skills.
Key Skills (desirable)
Experience of conducting focus groups and data analysis will be favourable.
Experience (essential)

At least 5 years of experience working in a similar capacity as required of this role.

Proven experience of delivering multiple marketing projects within tight timeframes.

Previous experience working within a commercial organisation.
Experience (desirable)
Experience of working in HE marketing.

Experience in an agency that produces rich media content or a software business.

Experience of working in a digital agency that employs 20 or more staff.

You're social media savvy and will be the one at team events or conferences taking photos for the company social channels.

Within a 30 minute drive of Leeds – helpful when managing merchandise stocks and helping to pack and plan for events.
General Outlook
Inquisitive – always looking for a different way to approach a barrier or problem, able to spot the insight (whether from client or industry) amongst an array of information 

An energetic and positive approach to work

Alignment with our company core values
How to apply
See the top of this job spec for the application deadline.
Send your email to: working@revolutionviewing.com
Your application must include the following information:
Please let us know how soon you could start if you are offered a job.

Let us know where you heard about this vacancy.

As part of our recruitment process we will be conducting 1st stage interviews (via video call) before inviting candidates to assessment/2nd stage interviews. The dates of the 1st stage interviews will be the

13th & 14th April

(times for interviews will be confirmed with candidates following the application deadline).

Note

: you will only be required to attend one of these dates.

Applicants successful at the 1st interview stage will then be invited to assessment/2nd stage interview. The dates for assessment/2nd stage interview are the

19th & 28th April

. Please let us know if you can be available on these dates and again, you will only be required to attend one of these dates. 

Attach your current CV.

Attach a 10-line cover letter outlining how you will add value to our company.
Please note: the successful candidate must, by the start of their employment, have permission to work in the UK.
For updates on Revolution Viewing and any vacancies, we recommend you follow us on our social media channels.
Privacy policy
How will RV use the information about you?
We will use your data to process your application, including complying with any legal obligations, to enable us to manage the recruitment process. We will only share your data with relevant parties as part of our recruitment process and we will not share your data for marketing or employment purposes outside of RV. For more information on RV's job applicant privacy notice, please follow this link.
No recruitment agencies – thank you.

Details
Location:
Hybrid working with a requirement for in-person (in Leeds) meet ups, up to 1 day per week (more during first few weeks for onboarding and so you can get to know the team!) Our office address is:
103 Kirkstall Rd, Leeds (LS3 1JL)
Salary: £40,000 – £48,000 P/A.
For the right candidate operating at the required level, we see progression to a Head of Marketing role achievable within 12 months 
Hours of Work: Full-time: 40 hrs P/W (standard working day is 8 hours, but our flexible working day policy provides employees with the flex they need to balance their work and personal lives).  For the right candidate we will consider supporting a shorter working week if desired, with pro-rata salary reduction.
Annual Leave: 30 days including bank holidays (flexible up to 35 days with pro-rata salary reduction)
Annual leave loyalty scheme kicks in after first full year of employment
Pension: Contribution to a pension in line with the mandatory government workplace pension scheme
Application Deadline: 11/04/2023 (start date ASAP)
Why work at RV?
We're a leading visual content and technology business at the top of our game. We produce world-class solutions for our clients – this is why over 110 UK universities and the UK's largest home builders keep coming back for more!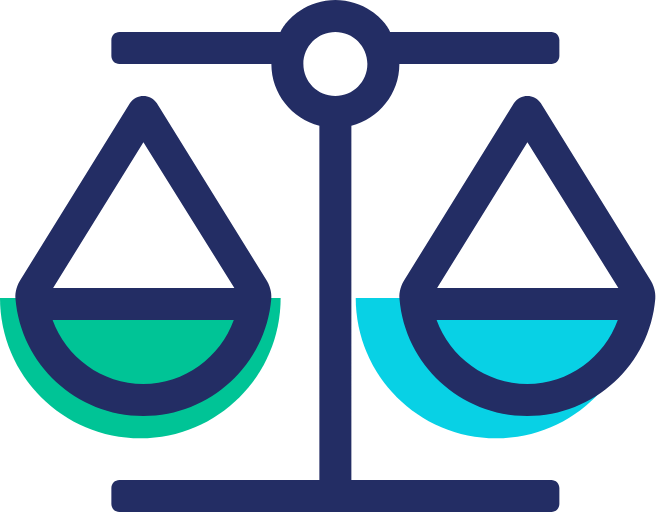 We have a work-life balance policy!
You will never be asked to work more than your contracted hours without receiving that time back either in lieu or as paid overtime (your choice).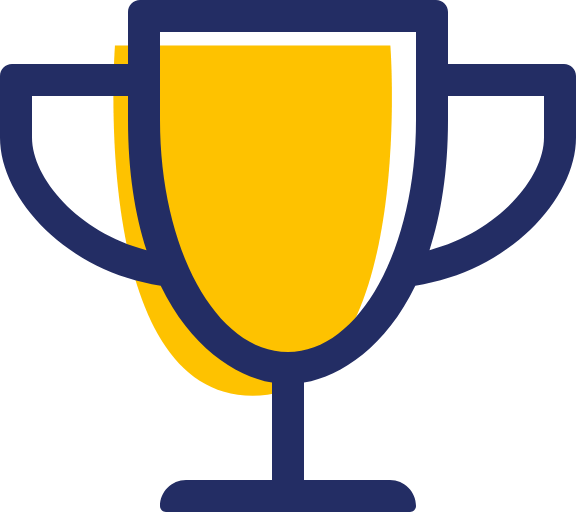 Best at what we do
We produce sector-leading digital products and our client satisfaction is extremely high 
An open and honest approach
We share company strategy and financial progress with the team every quarter and review Objectives and Key Results together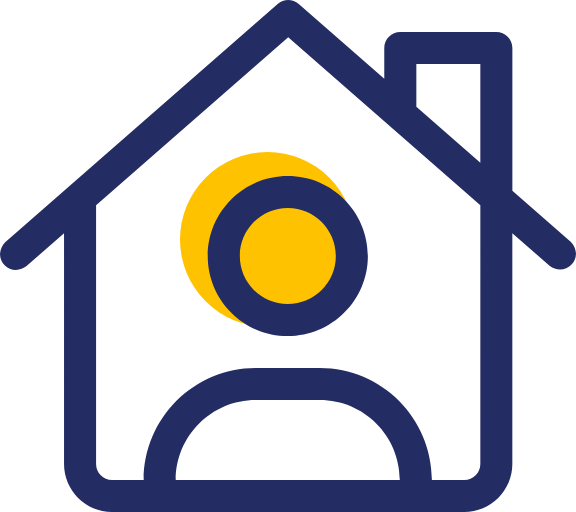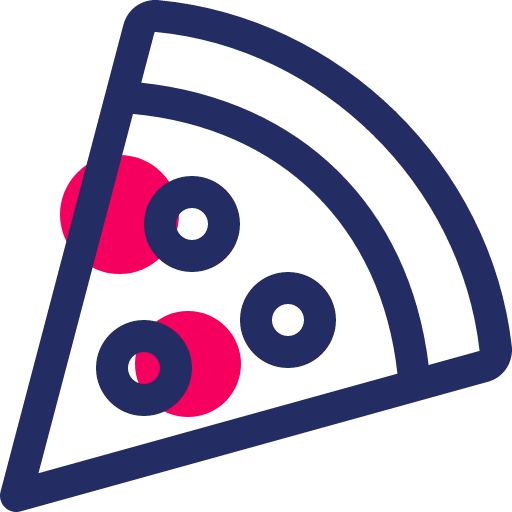 Fun and friendly team
Every six weeks we have a whole team catch-up/social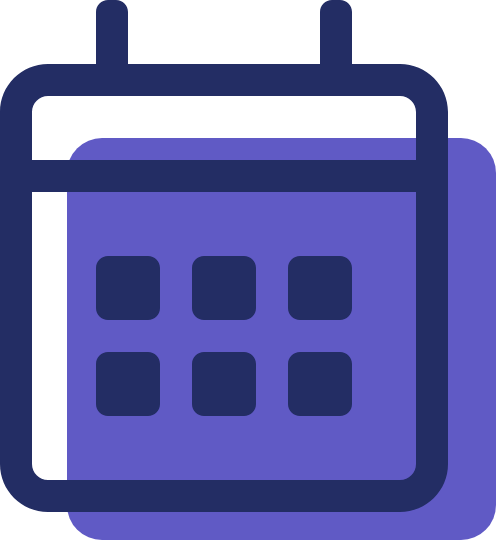 Holiday loyalty scheme
Receive extra holiday for years of service