UCLan has widening participation in its bones and was one of the first universities in the UK to invest in Vepple – the Revolution Viewing virtual experience platform.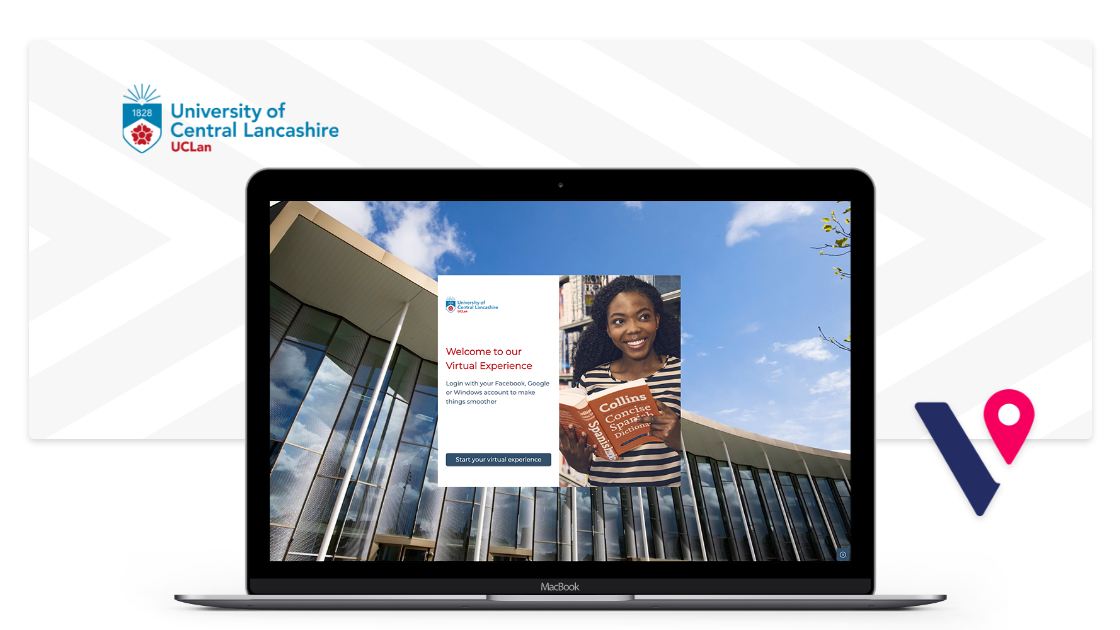 We know that students aren't getting the support that they need from their parents, friends and carers which means that they don't feel in the best place to make such a big decision about their future. When we were considering our hybrid open day strategy – and which virtual experience platform to use – the needs of Widening Participation students were at the forefront of our minds.
We presented alongside Heather at this year's Heist Awards Conference about how to integrate a virtual experience platform into your Widening Participation strategy.
Three benefits of using a virtual experience platform in your WP strategy:
1. Virtual visiting: bring campus home
Students may not be able to attend all of the open days they'd like to, so use virtual experiences to increase their awareness and narrow their search.
"Ambient information is really important for families from high deprivation areas" Heather notes. "That ability to immerse themselves in a university environment really allows them to soak up the information they need." 
Vepple's custom filtering provides a powerful tool for personalisation. Students are able to select their subject area of interest (if they have one), study level and whereabouts they are in the application process.
Providing a variety of rich media content ("content, content, content" – so important Heather stressed it thrice!) like 360 photography, videos and vlogs enables students to get a flavour for university life.
But just as important as giving students the opportunity to explore campus, accommodation and your local area from the comfort of their own home, is giving you the ability to use this insight to deliver more meaningful content.
Every 'click' a student makes in Vepple is tracked, and this data can be integrated into your CRM to build a more robust picture of needs and desires of your prospective students. You can use this insight to deliver highly personalised content at key stages along the student recruitment cycle.
2. Live & pre-recorded events: hear from the people who matter
Your audiences may be juggling school, jobs, caring responsibilities, families and more – these multiple and competing demands mean that flexibility is key.
Live and pre-recorded events (using whichever video conferencing or webinar system you prefer) can be delivered within Vepple and students can create their own personal schedule of events so they don't miss out on key information. Heather stresses the importance of authenticity:
"To combine pre-recorded sessions with a live Q&A, with rich media like 360s, animations, video and photography is a really great opportunity for us to showcase university without it being too much of a sales pitch." 
3. Speak to current students: hear from who matters most
Students from widening participation backgrounds aren't necessarily able to draw upon the first hand experience of parents, friends or carers to help them understand, reassure them or excite them.
This is where student ambassadors can plug the gap.
"For our students, they're quite anxious and worried about making the wrong decision, so it's important to reassure them in a way that resonates with them. We know they trust 'hot information' – that first hand recommendation from their peers – far more than 'cold information' which they just consider to be marketing bumf!" 
Utilising Vepple's integration with UniBuddy, The Ambassador Platform and Chatify provides prospective students the opportunity to ask questions and gain that valuable authentic student perspective.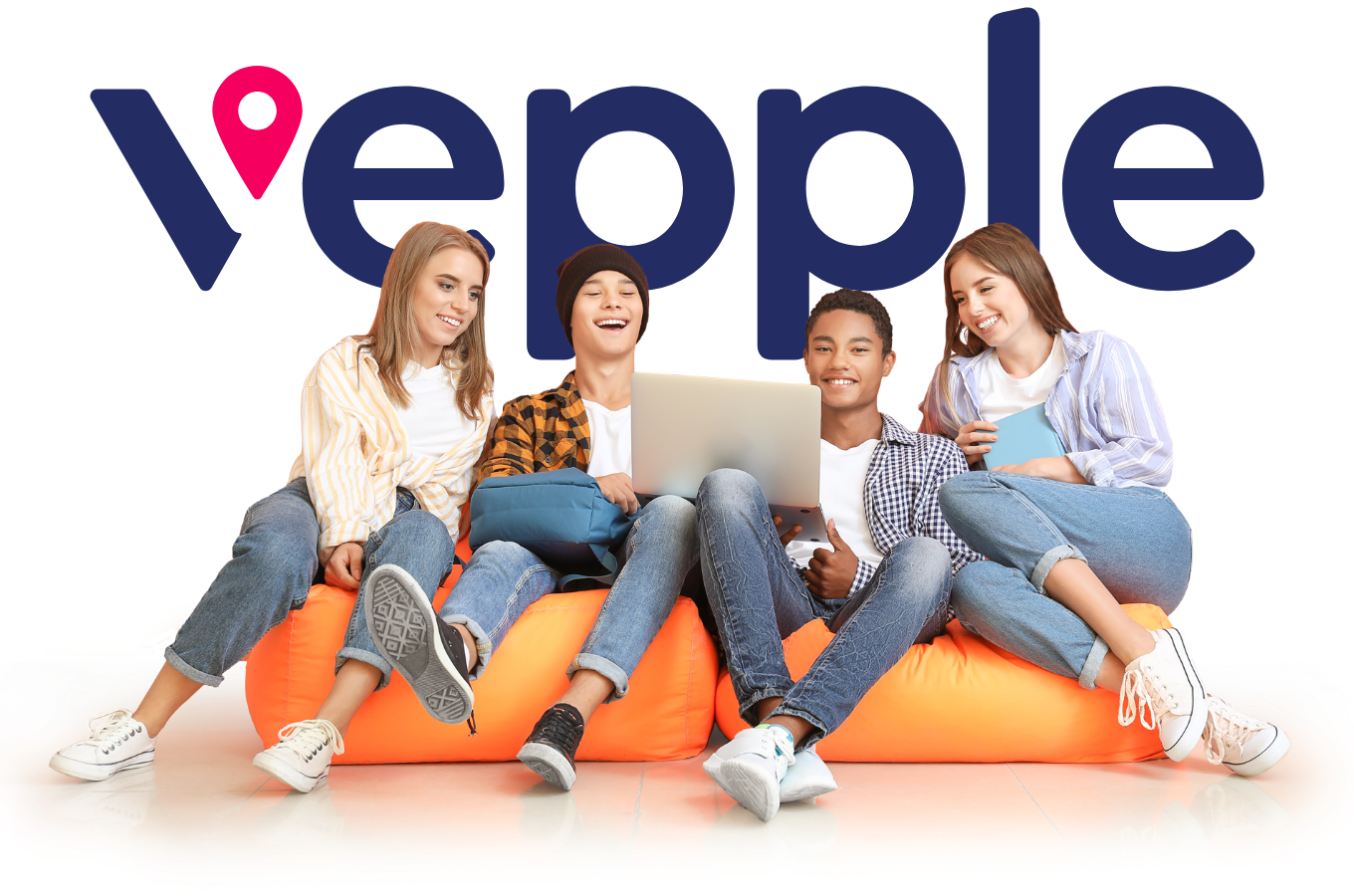 Vepple in a nutshell
Vepple is a virtual experience platform that enables prospective students to explore your campuses and courses, speak to current students and attend live and pre-recorded events.
It delivers an experience tailored to subject area, study level and stage of the recruitment cycle. Available to students 24/7, it generates leads, drives open day attendance, helps you hit your enrollment targets and delivers measurable ROI.
If you're interested in finding out more, contact us to book a Vepple demo today.